Meet Our Eau Claire Team
4330 Golf Terrace, Suite 105, Eau Claire WI 54701
Phone: 715-833-8336 | Fax: 715-833-8971 | Email:

Included in the Eau Claire office are the company's heavy equipment experts and the property General Adjuster.
Board of Directors
Mike Heck, President
Randy Wollmer, Vice President
Luke Smith, Owner
Dan Wollmer, Owner
Property
Dan Wollmer, Owner
Dan has over 12 years of experience in the construction materials industry as an estimator and outside salesman. Dan also worked 2 years for a residential home builder doing hands-on construction. He has attended many seminars detailing the various types of building products along with proper installation methods.
Dan completed the Basic Residential course taught by Joe Sprangers at Fox Valley Technical College, attained certification as a Water Restoration Technician, and is proficient with Xactimate Estimating. These attributes along with having achieved degrees in Supervisory Management and Business & Marketing have allowed for a quick and easy transition to claims adjusting.
Chippewa Valley Technical College, Supervisory Management and Business & Marketing degrees
Fox Valley Technical College, Basic Residential Insurance
IICRC Water Damage Restoration Designation
Haag Certified Roofing Inspector, 2018
Xactimate Proficient
14 years of experience in the construction field
Completed AIC 30
Luke Smith, AIC, Owner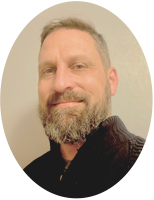 Luke's college degree in Entrepreneurship Management landed him as the owner/operator of a licensed construction company for 15 years. His hands-on construction knowledge combined with his communication, management, and customer service skills provide for quality handling of residential and commercial losses.
BA Degree from UW-Eau Claire in Entrepreneurship Management
Owner of a roofing and exterior construction company for 15 years
Wisconsin Dept of Safety and Professional Services (DSPS) licensed Dwelling Contractor
State of Wisconsin Lead Safe Renovator
Certainteed certified Master Shingler and Quality Specialist
Owens Corning Preferred Contractor
Duro-Last Master Contractor
Completed Associate in Claims (AIC)
IICRC Water Damage Restoration Designation
Minnesota Licensed
Adam Mousel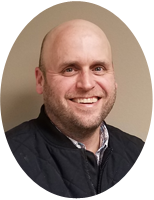 After graduating CVTC, Adam began working for a local contractor doing new home construction and remodeling. He has spent the eight years with 3M as a Group Leader and Trainer. Adam's construction experience along with his strong communication skills allowed for a smooth transition into handling insurance claims.
MN Licensed Independent Adjuster-Property & Casualty
Chippewa Valley Technical College, Business & Marketing degree
Group Leader & Trainer at 3M
Home Building Construction
Completed AINS 21 and AIC 30
IICRC Water Damage Restoration Desination
Jason Ruppert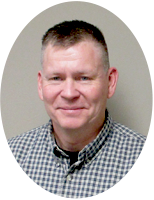 Jason is joining our team after having spent the last 25 years with the Eau Claire Police Department. Jason has participated in continuing education throughout his career. He has extensive computer knowledge and past experience with building construction. Jason is excited to apply his skills to handling insurance claims.
Business Degree from Lakeland College
Medal of Valor from Wisconsin Professional Police Association
2019 Chamber of Commerce Public Employee of the Year
Crash and Evidence Investigation Schools
Volunteer Coach of Youth Sports
IICRC Water Mitigation Designation
Currently Enrolled in AIC Courses
Nicole Tarcsay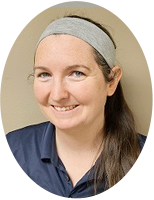 Nicole has a wealth of experience in fire, smoke, and water mitigation/restoration. She was the Project Manager for a local firm for 11 years meeting with homeowners, assessing on site damages, then writing her own mitigation and restoration Xactimates. She worked directly with insurance adjusters of numerous companies on the proper repair of losses and reaching agreed pricing. Nicole is also a licensed non-resident Adjuster (2023) with the Florida Department of Financial Services. Nicole has been able to immediately step into the role of skilled Property Ajuster for us.
On the lighter side, Nicole has lived an exciting life as a Senior Sea Kayak Guide conducting trips on Lake Superior. She has also spent a year in Alaska gaining an education in many outdoor and leadership skills ranging from swift water rescue to mountaineering. Now in her free time, she enjoys being outdoors backpacking, camping, and kayaking.
UW-Green Bay Bachelor's Degree
University of Alaska Southeast Certificate
ICRC Certifications in:

Water Damage Restoration Technician (WRT) Applied Structural Drying Technician (ASD)
Applied Microbial Growth Remediation Technician (ARMT)
Odor Control Technician (OCT)
Fire and Smoke Damage Restoration Technician (FSRT)

Lead Abatement Supervisor
Non-Resident Florida Adjuster License (2023)
Xactimate Proficient
NOLS Wilderness First Responder
Level 3 Coastal Sea Kayak Instructo
Auto/Heavy Equipment Appraisers
Drue Roberts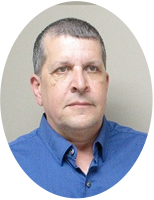 Drue has joined our Heavy Equipment/Auto Appraisal team bringing not only years of experience as an Equipment Sales Specialist but also knowledge of insurance coverages. Drue has 7 years background in insurance as an insurance adjuster then as an independent agent. During the last 17 years, he worked at a large farm implement dealership in Montana. His duties included not only assessing trade-in values but also trouble shooting mechanical or electronic issues. He worked closely with both the parts and shop departments
University of Montana Bachelor's Degree in Business
Senior Claims Adjuster-State Farm
Licensed Insurance Agent Handling Commercial, Farm, and Ranch Policies
Class A Commercial Driver License (CDL)
Chris Smith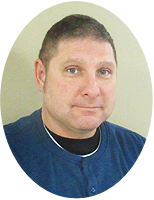 Chris has 33-years of experience in the automotive repair industry including 3 years as a body shop estimator. Chris has since been our appraiser for 3 years. His overall understanding of automobiles provides for an accurate estimate of both body and mechanical damage repair.
ASE parts specialist
UW-EC courses in computer science
Joe Susa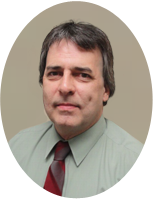 Having over 25 years of experience in the auto and heavy equipment repairs allows Joe to fit in nicely to our appraisal division. Joe started out as a body repairman and moved up to shop manager at Indianhead Truck and Auto Body in Eau Claire. Joe's training through the auto body repair program and years of detailed estimate writing on heavy equipment gives our client assurance that an accurate reflection of damage is presented
CVCT Auto Body Degree
Hazemat Tanker-Trailer Training
ICAR Platinum Training
ASE Master Collision Technician
Support Staff
Delcie Jensen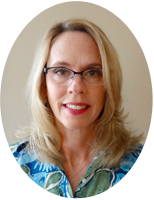 Delcie is adept not only with the computer, but also customer service and organizing. If you have the opportunity, be sure to ask Delcie about the culture in Thailand where she lived for seven years.
Nancy Mikkelsen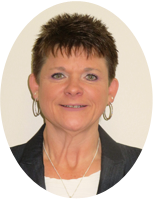 Nancy is the claim secretary and is responsible for providing the support for our Eau Claire staff. She has over 20 years of experience as a Health Insurance Claims Processor and Receptionist.