Minneapolis/St. Paul, Minnesota
PO Box 251186, Woodbury MN 55125
Phone: 612-760-8934 | Fax: 651-731-6219
Email:
The Minneapolis/St. Paul office encompasses the greater Twin Cities area as well as the far western portion of Wisconsin. This office provides property and liability claims handling. Its central location enables this office to respond quickly throughout the seven-county area and to handle your concerns immediately.
Meet Our Staff
David W. Nilles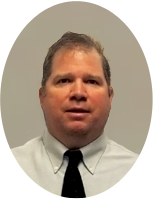 Mr. Nilles has been in the insurance adjusting field with 25 years of experience. He has over 10 years of experience working in the green energy field handling claims involving ethanol/biodiesel, hydro, wind turbine and solar facilities. He has over 15 years of experience in the commercial/industrial claims handling capacity. Mr. Nilles also has over 10 years of experience handling claims in excess of $10 million. He has a complete understanding of the Xactimate estimating system and has various connections throughout the industry in a project management and construction consultant capacity. He has graduated from the University of Wisconsin, Madison, with a Bachelor of Science Degree in Economics. Mr. Nille's key strengths include the following:
Commercial/Office Adjustments
Commercial/Retail Adjustments
Commercial/Multi-Use Building Adjustments
Multi-Family Housing Adjustments
Residential Home Adjustments
Hail Damage Assessment-Commercial and Residential
Wind Damage Assessment-Commercial and Residential
Wind Turbine Adjustments
Hydro Facility Adjustments
Solar Array Adjustments
Ethanol Plant Adjustments
Biodiesel Plant Adjustments
Appraisals
Dispute Resolutions
Larry Roepke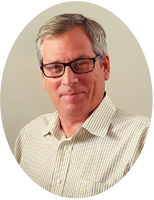 Larry has over 20 years of experience in the construction and insurance industries. His understanding of construction, specifically in remodeling older homes, compliments his ability to properly scope damages. His extensive construction knowledge also provides Larry with the best methods for repairs as well as helping him to communicate with contractors. Larry has a background as a CAT adjuster. As a CAT adjuster, Larry understands the importance of being resourceful in the field. He also appreciates the need for prompt handling and conclusion of claims.
MN License # 40491987
NICTA Fraud Training
Xactimate 28 proficient
Haag Certified Roofing Inspector, 2018
IIRC Fire Certified
IIRC- Water Certified
BFA — Minneapolis College of Art and Design — Photography
U.S. Navy Photographer
Support Staff
Clerical support is handled through the Eau Claire office.